Spud visits Mummies and Forefathers in the hills of West Virginia!!

What started out to be a harmless trip to see a bridge developed into considerably more in Spud's latest adventure!
CLICK HERE for the whole story!

---
Spud's eBay Shop is closed while Spud in on Tour!
Spud's eBay shop is closed whilst he's away, but look for his return in late May when the Visa bills start coming in. He'll be trying to pawn off everything he owns to pay the bills!

---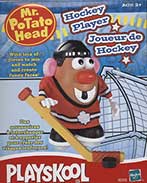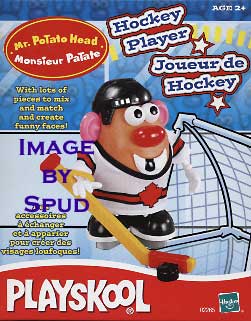 The Mr. Potato Head Hockey Player

Hey you collectors out there! With the NHL lockout this year, Spud is selling off some of his hockey players as he can no longer afford their exorbitant salaries. That's your opportunity to pick one of these guys up for a steal. There are both White Jersey and Red Jersey Mr.Potato Head Hockey Players available on Spud's Stuff Page, These are in very limited supply - in fact there are only a few more white jersey guys left - so be sure to get yours today!.

Is it ethical to deal in clones for commerce? Probably not, but the tater is not known for his ethics!
---
Spud's Travel Express
Wondering where Spud has been lately?
Simply use this dropdown box to find Spud's most recent adventures!



---
Spud on Tour!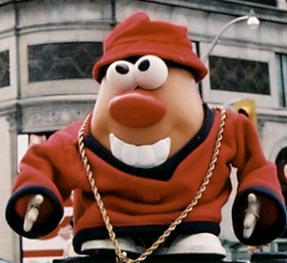 Spud is a traveling fool over the next few months! Currently the potato is in Deutschland on part of his European Invasion!
Upcoming trips will find him in:
April - Frankfurt, Germany
April - London, UK
April - Paris, France

May - Tokyo, Japan
May - Beijing, China
May - Hong Kong
May - Singapore

November - In search of Polar Bears in northern Canada

Be Spud's Travel Agent!! bHelp point out the must-sees by emailing Spud!
Why not help Spud find the best things to see and do when he travels to a place that you've been? If you see that Spud is going to be touring in that area, drop him an email with the sites! Remember that Spud prefers the offbeat and the tackiest of tourist traps - so get your ideas in today!
---
Don't miss any of Spud's Travels!
Do you want to ensure that you won't miss one of Spud's Global adventures?
Then become a travel groupie and ask to become one of his esteemed following!
---